Work-for-Me Wednesday is a weekly blog link hosted by Kristen of, We are THAT Family
 Fall is officially here now which means that I am spending more time in the kitchen preparing all of our favorite heart warming meals and yummy desserts.  Which is why I am so thankful for having the perfect storage system for all my dry food storage and spices in
Tupperware Modular Mates

™.
Being able to find what I need at a quick glance into my cupboards and pantry 
 Works-for-Me! 
Previously I have demonstrated how they can work for you in this
WFMW post
 and now I want to continue to get you motivated with another special subscriber 
Tupperware
Modular Mates™ II Giveaway.
Show me more Modular Mates...you are all chanting?
  Okay...so here is a photo of my spice and baking cupboard since downsizing here to the Love Shack! As you can imagine my pantry has dramatically disappeared...which is okay because with my Modular Mates® I still have plenty of room to buy and store all of my staples. 
So now you are all benefiting from my downsized pantry...because now I have several sets of slightly loved Modular Mates® that I am going to be giving away here on my blog. 
 This 5-pc. set includes two squares (with one cream and one maize seal) and three ovals (all with blue seals) that all stack up perfectly! 
(two) Square 1 (Retail $14.50/ea.); one Oval 5 (Retail $15.00); (two) Oval 3 (Retail $11.50/ea.);  this 5-pc. set has a Retail Value of $67.00!!!
Now I hope that you are not offended by my being GREEN and recycling my Modular Mates® this way...because I could go out on ebay or Amazon and sell them used and actually make some money...if I wanted to.  BUT I thought this was a better solution and it would help us both ;)
So to participate in my Modular Mates® II Giveaway here is what you need to do:
1.  First, become an email subscriber so that you can receive my blog posts automatically in your email.  Do this simply by filling out the email subscriber form on my blog's sidebar.  Then leave a comment letting me know that you have become a subscriber.
2.  Second, receive extra entries for every time you post this blog post link and tell your friendsand family all about my blog and giveaway.  Just be sure to leave a separate comment with your blog/facebook url for each link.
3.  Third, receive an additional entry for every referral you send to this blog who becomes a subscriber and leaves a comment letting me know that you referred them.
Giveaway ends next Tuesday, October 12th at midnight EST and the winner will be announced next Wednesday in my Works-for-Me post.  Because my last giveaway was such a success, and that you all said that you would like to receive free, slightly loved, Modular Mates® then I will be hosting more of these giveaways because I still have a few more sets that need new homes ;) 
Just a reminder: for those of you who do not want/need the giveaway, then please become an email subscriber because I will no longer be using Google Friend to connect or sending separate emails as I have done in the past.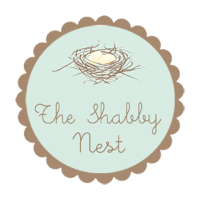 Thank you and I hope you all have a wonderful week! Fondly, Roberta