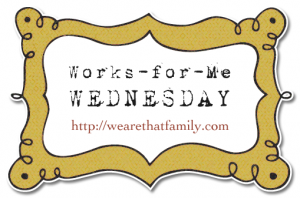 Just had to share this video with everyone for this week's Works For Me Wednesday:
DON'T you just love TED: Ideas worth spreading
How cool is it that William Li heads the Angiogenesis Foundation, a nonprofit that is re-conceptualizing global disease fighting.  William Li presents a new way to think about treating cancer and other diseases: anti-angiogenesis, preventing the growth of blood vessels that feed a tumor. The crucial first (and best) step: Eating cancer-fighting foods that cut off the supply lines and beat cancer at its own game.
Just ONE more reasons for becoming aware of what we eat and staying away from processed foods...I don't know about you but this certainly Works for Me and I do not need to wait for cancer or some other disease to show up as a signal that my lifestyle is harming my body.